So, perhaps I'm crazy. Maybe I'm just insane. But there's another senshi in my life.
Most people gag and say, "Saaaaaiiilor Maaarrs!" with a roll of their eye and a voice saturated in sarchasm.
So Raye Hino is a bitch, and maybe even Hina Rei (anime style) but I can't tell why people would get worked up over kicj-butt manga Rei-sama.
Martian Origins:

I was first drawn to Sailor Mars before I had ever experienced her. All I had seen were breif clips during the DiC intro. Why Mars? Fire wasn't my element, and red just isn't my colour. Well, it all dates back to a 5th grade science project I did on Mars. I was intregued. So, when I discovered (the somewhat obvious fact that) there was a Sailor Mars, imagine my great joy... (or something like that, eh?)
[Oddly enough, I had a premonition that Rei would be the first to realize DARRIEN was Tuxedo Mask...]
So, just stare at this page for a while until I get the rest up and running. Can't promise much, Rei's not my priority, really...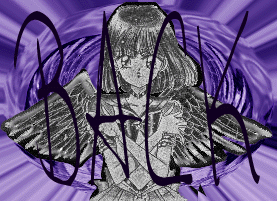 Back
Heated Bio-dome
Fight with Fire
Psychic-ly Linked
---
"Run to my room. In the suitcase on the left you will find my favourite axe..."
-Pink Floyd,
The Wall
"Be careful with that axe, Eugene..."
-Pink Floyd, UmmaGumma