Your Princess,
Graphic Goddess
---
Princess Koi
[Koi Waters, Image mistress]
beautifulpsycho@innocent.com
Koi D. Waters
D for Dawn.
Alright. Time has passed and I have moved from one state to another, back and forth with a sort of carelessness that leads to maddness inlater years.
Each break of the wave of realization has lifted me to a new vision of who I am-- and how to explain this to the passer-by. These are the people I get along with extremely well, the ones I will never see again. I hate relationships that involve commitment. I try to avoid friendship now, or at least friendship that one shares their feelings. Acquaintances abound and are more profitable all around.
Mostly this is because of insecurity on my part. I don't know who I am. I know where who I am Lies, but I can't see inside. Most of all I fear someone translating what I do into who I am. Everything I do is acting. I am so unsure of mySelf even the most pure, unpretense movement is an intrucuitly conjured lie.
I can feel the true me, in a tin can, like tuna. I turn it over and over in my mind, and paw at it lightly to try and get inside. I can
feel the weight of it, and I can shake it around and it is unharmed. When I concentrate on this image everything seems so clear. But as I move away from it, comparing my life to mySelf, everything is fear.
Everything I thought I knew about me, it is all to be washed away.
Everything will be replaced with a truer form, a ---
The only term I can use is True. For I know nothing of mySelf. I cannot make assumtions, like at my essence I am pure. I have never seen inside its container.
That is my other fear. That if I find myself, I will be dissapointed with it. Maybe I'm better off with this make-shift me. But once I release it, I know, there is no turning back. If Pandora's box was ever lost, I have found it, and it is full again.
I am too afraid for hope.
....
You might wonder how I can bear this all to you. I have no fear. I have never met you, and you can never hurt me. To me you are nobody, and to you I am a page of words. This is the best relationship we can have.
Never fear.
Eventually I will let her out, but not before the world is ready. And me, of course, and me. And when I do... when I do I think we'll know.
Anyhow, that is all a tangent.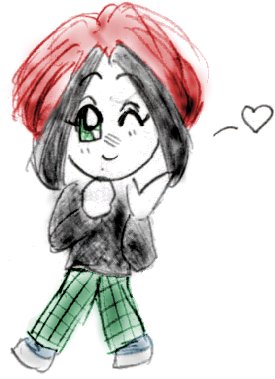 ""I am you and what you see is me
and do I take you by the hand
and lead you through the land
amd help me understand
the best I can""
-echoes/meddle/pfloyd